At RT Dental, we understand that the cost of high-quality dentistry is a concern for many patients. Dr. Tom believes that every patient deserves exceptional dentistry, and we are here to help you receive the treatment you need in a manner that is comfortable for your budget. Read on to learn more about the financial options we offer.
Dental Insurance
We accept many different dental plans at RT Dental, and our staff is happy to file your claims for you and help you understand and navigate your unique benefits. Even if you don't see RT Dental listed in your network, it doesn't mean you will not have benefits at our office. If you have questions about your dental insurance, we encourage you to contact our office.
CareCredit
The cost of dental treatment can be a concern, especially if your needs are more complex. CareCredit is a third-party financing company that helps patients break the expense of more extensive treatment plans into affordable monthly payments that are easy to manage. There are even interest-free plans for patients who qualify.
Our staff is happy to help you learn more about CareCredit and even apply for it in our office if you are interested. Please contact us for more information.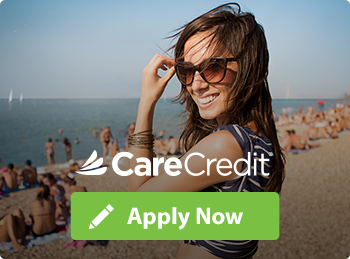 Other Payment Options
RT Dental also accepts cash, checks, and most major credit cards for payment at the time of service. Please contact us with any questions you may have about your payment options.
Frequently Asked Questions
At RT Dental, we work with many different dental insurance plans, and we are happy to submit claims to yours on your behalf. Keep in mind that even if RT Dental is not in your dental insurance's network, it doesn't mean that you can't use your benefits here at our office. It simply means that coverage may be different with an out-of-network provider. If you have questions about your particular plan and what it covers, we encourage you to contact our office for more information.
Dental insurance is an excellent tool to help defray the cost of treatment; however, if you find yourself considering a more complex treatment plan, we also work with companies such as CareCredit that can help break the cost of treatment into affordable monthly payments. We can help you apply in-office or online at home.
We don't ever want finances to be a factor in keeping our patients from getting the dental treatment they need. We are happy to answer your questions and work with you to find a financial option or payment arrangement that suits your budget so you can complete your treatment promptly. Contact your dentist in Nutley today for more information.
Dental emergencies can be painful, and they are definitely stressful. RT Dental is here for you when you need us most as we offer morning, evening, and Saturday appointments to accommodate our patients and handle emergencies.
Some common dental emergencies you should call your Nutley dentist for include:
A tooth that has been knocked out
A tooth that is causing severe discomfort or a toothache
Lost or broken restorations such as a dental filling or crown
Broken or chipped teeth
Soft tissue injuries
If you are unsure whether or not you are experiencing a dental emergency, please contact RT Dental anyway. We are happy to assess your situation over the phone to determine the best course of action. If you need immediate attention, we make every effort to see our emergency patients the same day, and we can provide treatment in many cases.
We do encourage patients to call our office first in a dental emergency rather than seeking treatment at a hospital or emergency room. Unfortunately, an emergency room is not equipped to handle most dental emergencies, and it is likely they will send you back to your Nutley dentist. So please save yourself the time and stress and contact our office first in the event of a dental emergency.